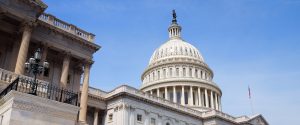 The U.S. Department of Labor review of state UI loan status and remaining balances has been completed for 2017 and the only states with remaining outstanding loans as of November 10th were California and the Virgin Islands.
As a result of the outstanding loan balances, employers in California and the Virgin Islands will be subject to a reduction of 2.1% from the normal 5.4% credit, leaving a credit of 3.3% and a net FUTA rate to be paid for 2017 of 2.7% on the $7,000 tax base.
This equates to approximately $189 per employee instead of the normal $42 per employee.
The California Employment Development Department has indicated that it is likely that the outstanding loan will be fully repaid in 2018 and the increased FUTA rate should go back down.
UWC will continue to track the status of state UI trust funds, and will provide an update after the first quarter of 2018.